Just a little something to kick off your weekend. A few recent trailers for upcoming movies.
Terminator Genisys
Leading off this week is the first teaser trailer for Terminator: Genisys. The trailer looks waaaaaaaay better than those sterile EW pics from a while back. Scroll down to catch the trailer below and watch the Mother of Dragons kick some @ss.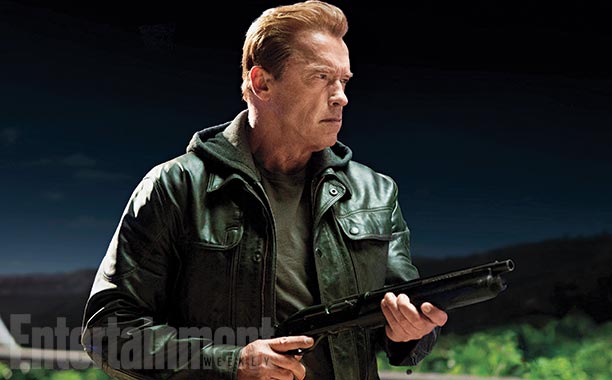 Starring Arnold Schwarz, Jai Courtney, Arrives in Theaters on July 1, 2015
VICE
Starring Bruce Willis, Thomas Jane, Ambyr Childers. Arrives in theatres on January 16, 2015
Top Five
The Red Band (ie, NSFW) trailer is below. Starring Chris Rock. Arrives in theatres December 12, 2014.
Jurassic World
Starring Chris Pratt, Bryce Dallas Howard. Arriving in theatres June 12, 2015.
Star Wars: The Force Awakens
Look. We're all dorks here. And we both know we've watched this about 40 times just this morning. So once more won't hurt. And after you watch the real teaser, check out the "Lucas-ified" version below that. Starring EVERYONE, it arrives in theatres December 18, 2015.